Casing Production Line


Coils Production Line


Coils Flaw Monitoring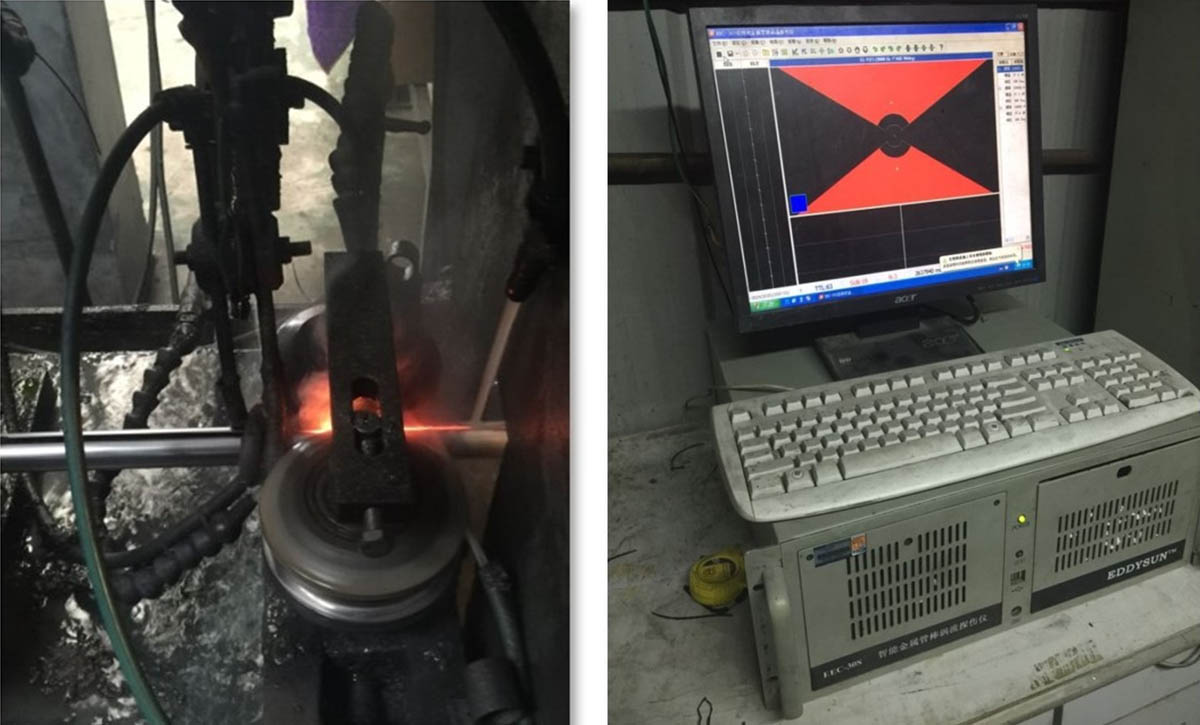 Auto-welding of Tube and Plate



SPL has been producing heat exchangers for 20 years. We have in-house research and development ability, as well as industry-advanced level in processing, heat treatment, machining, physical and chemical testing, quality control abilities.
We have established in-house cooling tower test platforms, with different kinds of tube in Shanghai. In co-operation with East China University of Science and Technology university, we do enterprise cooperation to apply the most advanced scientific theory both domestic and export products of the company. We continue to lead the market trend with the best equipment, the latest technology. We have participated in six draft Shanghai local standard and one industry standard.
We build different types of test platform for Evaporative condensers , to ensure high quality and high performance of outgoing product.

We are dedicated to build First-class enterprises, make first-class products. CTI (Cooling Technology Institute) from USA certify our Cooling Towers every year, our product performance and Quality Service makes us a leading manufacturer in China.
We successfully developed the first set combination air cooler for poly-silicon project located in a dry area prone to sandstorms in China which offers water and Energy saving. Special designed air inlet structure prevents sand and dust into the equipment with the wind, also it greatly reduces the circulating water loss. Full frequency conversion fan, achieves fine temperature control, and more Energy saving. Reinforced equipment structure, one time investment, long life, closed water distribution system with scientific spray device, better on saving water.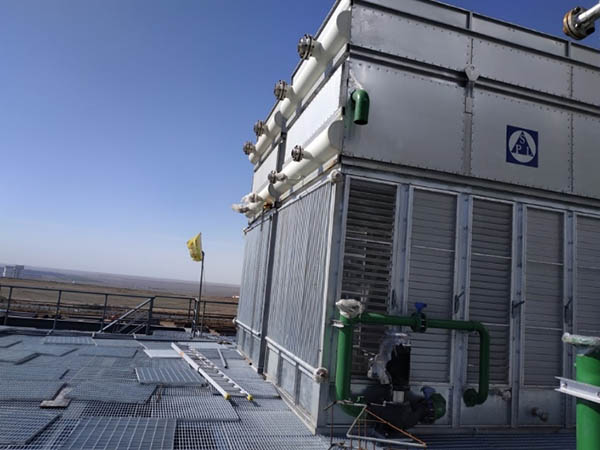 China's First natural gas evaporative cooling project in CNOOC.
China's First sulfur dioxide condensation recovery plant project in West Mining.
China's First Ethyl acetate condensation plant project in Xinfu Bio.
Super Galum Wall
The shell is made of the super Aluzinc plate with strong corrosion resistance and durability which is 3-6 times more than that of the common Aluzinc plates. The plates have strong thermal resistance, and aesthetic in appearance.
• 55% Aluminum—— Advantage: Heat resistance, long lifetime.
• 43.4% Zinc—— Advantage: Stain resistance.
• 1.6% Silicon——Advantage: Heat resistance.
Super Galum is the brand name for 55% aluminum-zinc coated steel sheet. Super Galum is highly heat and corrosion resistant, combining the properties of aluminum which renders increased durability, excellent heat resistance, formability, and those of zinc which offers high heat resistance and excellent corrosion protection. Super Galum has three to six times more corrosion resistant strength than regular zinc costed steel sheet.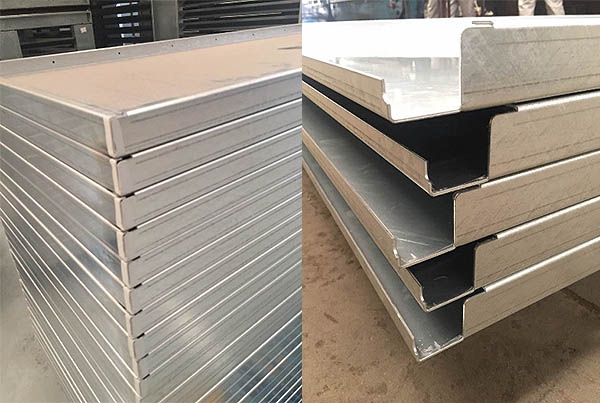 Condensing Coils
SPL's exclusive condensing coils are manufactured from high quality steel tubing following the most stringent quality control procedures. Each circuit is inspected to assure the highest material quality.
All SPL coils are formed in one continuous piece using a unique automatic coil production line, this process limits welding slag, increases production efficiency and factory lead times.
The coils are hydrostatically tested atleast 3 times during the manufacturing process at 2.5MPa pressure to ensure they are leak free.
To protect the coil against corrosion, coils are placed in a heavy steel frame and then the entire assembly is dipped in molten zinc (hot-dip galvanized) at a temp of 427oC, the tubes are pitched in the direction of fluid flow to provide good liquid drainage.
SPL's standard coils offer the most effective performance of heat transfer with the coil technology and fill combination to avoid the dry spot and dirt forming on the coils.

Reliable Fixing Element
The cabinets of BTC adopt dichromat bolt to connect, the inoxidability is more perfect than common bolts, meanwhile it assures the cooler's stable working for long time.
The axial fan of SPL lines uses specific carbon fiber blades forward curved fan, this offers, high air volume, low noise, perfect performance with high efficiency.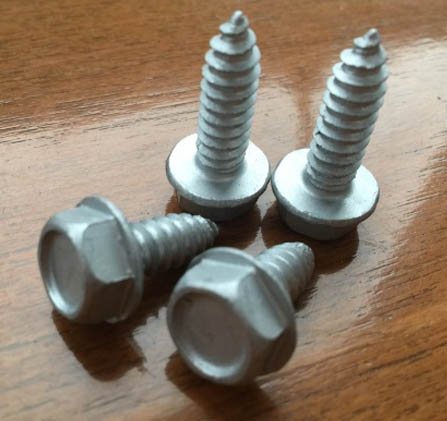 Patented Spray Nozzle
SPL'S exclusive patented maintenance free spray nozzle remains clog-free while providing even and constant water distribution for reliable, scale-free evaporative cooling under all operating conditions. Furthermore, the nozzles are mounted in the corrosion-free water distribution pipes and have threaded end caps.
Together, these elements combine to provide unequaled coil coverage and scale prevention, which makes them industry's best performing non-corrosive, maintenance-free water distribution system.


Water Circulating Pump
High efficiency Siemens drive motor, with high mass flow and low noise. It utilizes non-steering restricted superior mechanical seal, leak free and long life.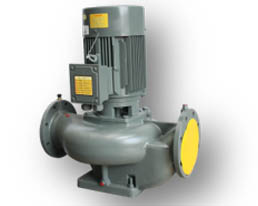 Electronic De-scaling Cleaner
The electronic de-scaling cleaner offers 98% increased effectiveness over of water scale inhibition and over 95% increased sterilization & algae removal over high-frequency electronic technology. Designed especially for closed loop cooling towers and evaporative condensers with low power consumption.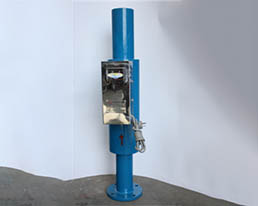 Patented PVC honeycomb Type Stuffing
SPL® fill design used in the S lines evaporative condenser and cooling tower is specially designed to induce turbulent mixing of the air and water for superior heat transfer. Special drainage tips allow high water loadings without excessive pressure drop. The fill is constructed of inert polyvinyl chloride, (PVC). It will not rot or decay and is formulated to withstand water temperatures of 54.4ºC. Because of the unique cross-section of honey-comb in which the cross-fluted sheets are bonded together, and the bottom support of the fill section, the structural integrity of the fill is greatly enhanced, making the fill usable as a working platform. The fill selected for the Condenser and Cooling Tower has excellent fire resistant qualities.
PVC honeycomb type stuffing and the short horizontal air inlet design can ensure the heat absorption by the cool air immediately.


Patented Detachable Drift Eliminator
SPL's detachable drift eliminator is made from specially designed non-corrosive polyvinyl chloride (PVC), the patented eliminator comply with AS/NZS 3666.1:20116 with a maximum drift loss of 0.001%.
Eliminators are designed for ease of maintenance making them extremely easy to clean.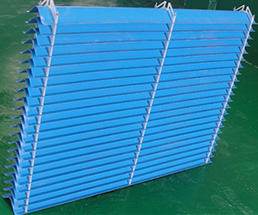 Slope Basin with Convenient Cleanout
The slope of basin bottom to drain pipe can clean out the sewage and impurity conveniently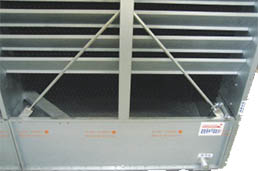 Patented Air Inlet Louver
With the two pass louver system, the water droplets are captured on the inward sloping pass, minimizing splash-out problems. SPL's unique louver design for all SPL's N lines completely encloses the basin area. Direct sunlight is blocked from the water inside the condenser and cooling tower, thereby reducing the potential of algae formation. Water treatment and maintenance costs are substantially reduced. While effectively containing the recirculating water and blocking sunlight, the louver design has a low pressure drop. The low pressure drop results in lower fan energy consumption, which reduces the operating costs of the cooling tower.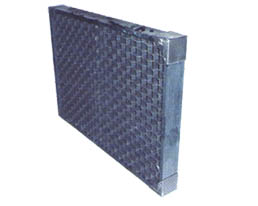 Advanced Elliptical Coil
The new latest evaporative condensers utilizes patented elliptical fin coils design which assures even greater operating efficiency. The elliptical tube design allows for closer tube spacing, resulting in greater surface area per plan area than round-tube coil designs. In addition, the revolutionary elliptical design utilizes elliptical spiral fin coil technology and has lower resistance to airflow than typical finned coil designs. This permits greater water loading, making the new elliptical coil the most efficient coil design available on the market.


SPL Series products are designed to be shipped in kit form that fits in containers. 


Customized sizes and shapes are available. Welcome to share your idea with us, let's work together to make life more creative.