AIO Refrigeration System With Evaporative Condenser
Product Detail
Product Tags
■ High efficiency, energy saving and environmental protection
■ Compact shape, easy installation
■ Easy to operate, safe and reliable
■ Strong anti-corrosion ability, long service life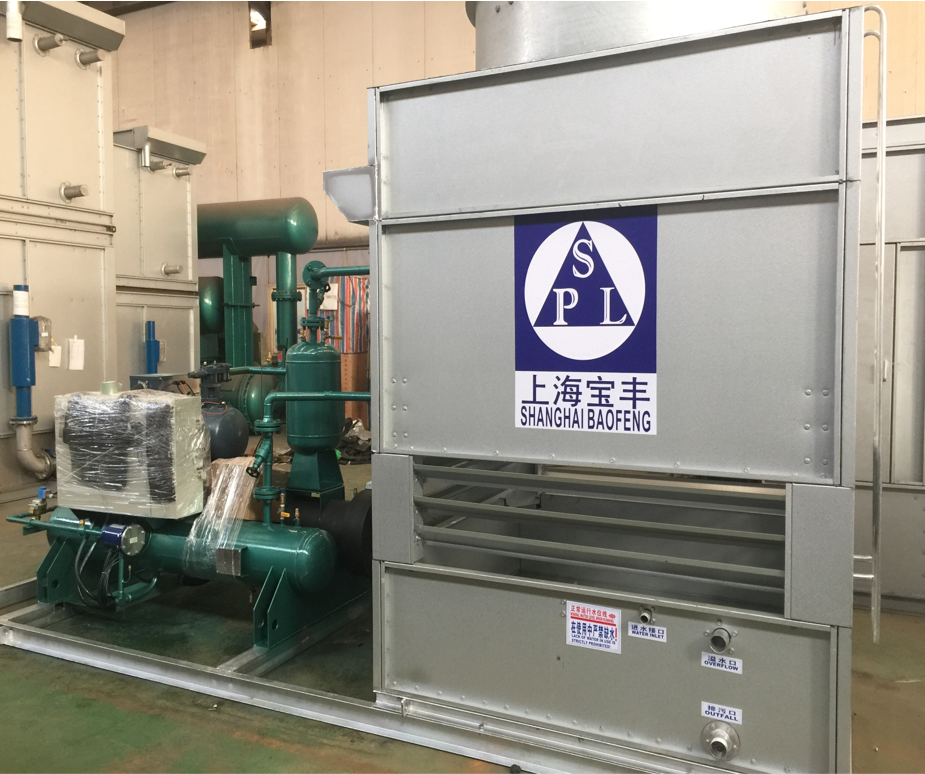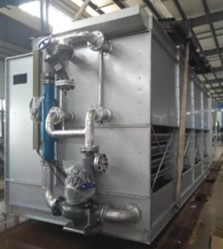 •Advance heat exchange principles and proprietary design.
•Material of Construction: Available in Galvanized, SS 304, SS 316, SS 316L.
•Smaller occupation, large heat output
•Advanced High Technology Control System to deliver High efficiency and Saving
Principle of Operation: Compact Skid based Packaged System delivers High Efficiency, Energy Saving, Space Saving to the customer. The Low Ammonia Charge system means low risk, less maintenance and lower Operating cost.
Customer needs to provide only Water, Electricity and some minor piping connections to get the system up and running. The All-In-One system means reduction in transportation cost and lower labor cost of installation.
It also keeps the system clean, reduced blow down, and maintenance. The skid arrangement means flexibility in the water / electricity connections can be on the left or right hand side of the machine. All the site problems in terms of Installation, transportation and Material Handling are eliminated.   
| | |
| --- | --- |
| •Metro | •Chemical Industry |
| •Mining | •Pharmaceutical |
| •Data Centre | •Ice Plant |
| •Seafood | •Breweries |
---
Previous:
Evaporative Condenser – Counter Flow
Next:
GSL Adiabatic Condenser
---